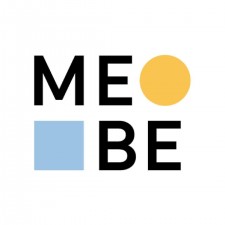 SAN DIEGO, September 11, 2018 (Newswire.com) - BHCOE Accreditation has recognized MeBe, formally Autism Outreach Southern California, with a 2-Year Reaccreditation, acknowledging the organization as a behavioral service provider dedicated to continuous improvement in Applied Behavior Analysis. BHCOE Accreditation recognizes behavioral health providers that excel in the areas of clinical quality, staff qualifications, and consumer satisfaction and promote systems that enhance these areas. These areas are measured via a wide-ranging audit, including interviews with agency clinical leadership, in-depth on-site observation, a detailed staff qualification review, anonymous staff satisfaction survey, and anonymous consumer satisfaction survey.
"MeBe is an incredible resource for their community and we are very proud to announce their BHCOE Reaccreditation. They originally earned BHCOE Accreditation in 2016 and their Reaccreditation demonstrates how they consistently strive to meet the highest standards in the industry of Applied Behavior Analysis (ABA) and their unceasing commitment to improvement and growth that allows them to serve clients and their families truly top quality care," said Sara Gershfeld Litvak, Founder of BHCOE. "We are thrilled to announce their continued excellence that is exemplified by their highly-qualified staff, impeccable programming, and high satisfaction rates for their clients and their employees."
BHCOE Accreditation is the only Applied Behavioral Analysis (ABA)-specific accreditation. It provides feedback regarding clinical best practices, staff satisfaction and turnover, and consumer protection. Acting as a third-party, the organization systematically measures and reports on existing quality criteria in the behavior analysis community using standardized methods and practices, and accredits only those service agencies that meet these standards.
"At MeBe, we believe all individuals deserve the chance to live their best life. Our mission is to provide the highest possible quality of research-based strategies and personalized treatment to maximize our client's potential and to increase the quality of life for the whole family. We aim to provide individualized care that is not only effective but also fun and family-involved," said Co-Founder and Executive Director Abigail Bunt. "Earning BHCOE Reaccreditation reflects our ongoing commitment to providing top-quality care that is ethical, collaborative, and evidence-based. We are thankful to our passionate, knowledgeable team that has made this recognition possible. We're excited to renew our BHCOE Accreditation and look forward to continuing to serve our communities in San Diego and Seattle for years to come."
About BHCOE Accreditation
BHCOE Accreditation is a trusted source that recognizes behavioral health organizations committed to continuous quality improvement. BHCOE offers a third-party measurement system that differentiates and provides independent feedback on clinical quality indicators. The BHCOE criterion features standards that subject-matter experts developed to measure effective applied behavior analysis services. For more information, visit http://www.bhcoe.org.
About MeBe
MeBe is a clinician-owned and -operated provider of Applied Behavior Analysis (ABA) and speech language therapies. We never stop working to be the best in our field - and we're not shy about coloring outside the lines. That means we bring a level of expertise, collaboration, and creativity to every interaction that corporate-run organizations can't achieve. All our decisions are based on the quality and effectiveness of the plan we design with you. For more information, please visit http://www.mebefamily.com.
Source: BHCOE
Share: