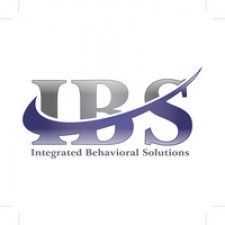 Atlanta, GA, October 2, 2018 (Newswire.com) - BHCOE Accreditation has recognized Integrated Behavioral Solutions for the second time with a 2-Year Reaccreditation, acknowledging the organization as a behavioral service provider dedicated to continuous improvement in Applied Behavior Analysis. BHCOE Accreditation recognizes behavioral health providers that excel in the areas of clinical quality, staff qualifications, and consumer satisfaction and promote systems that enhance these areas. These areas are measured via a wide-ranging audit, including interviews with agency clinical leadership, in-depth on-site observation, a detailed staff qualification review, anonymous staff satisfaction survey, and anonymous consumer satisfaction survey.
"Integrated Behavioral Solutions (IBS) prioritizes staff qualifications, training, and oversight which leads to providing top quality care for clients and their families. The treatment program and planning at IBS are exemplary and highlight their dedication to supporting their community and elevating the field of Applied Behavior Analysis (ABA)," said Sara Gershfeld Litvak, Founder of BHCOE, "IBS originally earned BHCOE Accreditation in 2016 and their reaccreditation demonstrates how committed they are to holding themselves to the highest standards and consistently striving for excellence. We are very happy to commend Dr. Coby Lund and Dr. Janet Lund, founders of IBS, Jessica Fricke, Executive Program Director of IBS, and their organization on creating an outstanding program that is invaluable to the Atlanta autism community and beyond."
BHCOE Accreditation is the only Applied Behavioral Analysis (ABA)-specific accreditation. It provides feedback regarding clinical best practices, staff satisfaction and turnover, and consumer protection. Acting as a third-party, the organization systematically measures and reports on existing quality criteria in the behavior analysis community using standardized methods and practices, and accredits only those service agencies that meet these standards.
"Our IBS team is grateful for this reaccreditation as a BHCOE provider. We are honored that our commitment to our clients, community, and the field of Behavior Analysis has been recognized," said Jessica Fricke, Executive Program Director and Senior Behavior Analyst of Integrated Behavioral Solutions. "We look forward to continuing to provide the highest quality care to the Atlanta region and beyond for years to come."
About BHCOE Accreditation
The BHCOE Accreditation is a trusted source that recognizes behavioral health organizations committed to continuous quality improvement. BHCOE offers a third-party measurement system that differentiates and provides independent feedback on clinical quality indicators. The BHCOE criterion features standards that subject-matter experts developed to measure effective applied behavior analysis services. For more information, visit http://www.bhcoe.org/.
About Integrated Behavioral Solutions
Integrated Behavioral Solutions is dedicated to providing solutions to individuals in many different settings including home, schools, and community locations. IBS focuses on scientifically validated applied behavior analysis (ABA) techniques delivered by highly trained Board Certified Behavior Analysts (BCBAs) and Registered Behavior Technicians. IBS provides ABA services to individuals of all ages residing in Atlanta and surrounding areas. For more information, please visit http://ibs.cc/.
Source: BHCOE
Share: