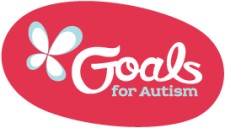 Receiving National Recognition for Commitment to Quality Improvement
SAN RAMON, Calif., August 6, 2018 (Newswire.com) - BHCOE Accreditation has recognized GOALS for Autism with a 1-Year Accreditation, acknowledging the organization as a behavioral service provider dedicated to continuous improvement in Applied Behavior Analysis. BHCOE Accreditation recognizes behavioral health providers that excel in the areas of clinical quality, staff qualifications, and consumer satisfaction and promote systems that enhance these areas. These areas are measured via a wide-ranging audit, including interviews with agency clinical leadership, in-depth on-site observation, a detailed staff qualification review, anonymous staff satisfaction survey, and anonymous consumer satisfaction survey.
"GOALS for Autism is a great example of an organization providing valuable resources for families. Their dedication and hard work help to enhance the practices of Applied Behavior Analysis (ABA)," said Sara Gershfeld Litvak, Founder of BHCOE. "We are excited to congratulate GOALS for Autism's CEO, Adryon Ketcham, M.A., BCBA, LBA, their Director of Clinical Services, Diana Richardson, and the entire team at GOALS on creating a program that excels in their treatment programming and planning and offers great support for families. They are a wonderful resource to the Bay Area autism community."
BHCOE Accreditation is the only Applied Behavioral Analysis (ABA)-specific accreditation. It provides feedback regarding clinical best practices, staff satisfaction and turnover, and consumer protection. Acting as a third-party, the organization systematically measures and reports on existing quality criteria in the behavior analysis community using standardized methods and practices, and accredits only those service agencies that meet these standards.
"GOALS for Autism is thrilled to be recognized with the BHCOE Accreditation because it demonstrates our commitment to our mission of increasing the quality of life for families affected by autism through evidence-based practices," said GOALS for Autism CEO, Adryon Ketcham, M.A., BCBA, LBA. "It brings us joy to create an environment where everyone thrives to meet their potential. We are very thankful to our hardworking and dedicated team that brings top-quality care to our clients and make this accreditation possible. We are looking forward to supporting and serving the Bay Area community for many years to come."
About BHCOE Accreditation
The BHCOE Accreditation is a trusted source that recognizes behavioral health organizations committed to continuous quality improvement. BHCOE offers a third-party measurement system that differentiates and provides independent feedback on clinical quality indicators. The BHCOE criterion features standards that subject-matter experts developed to measure effective applied behavior analysis services. For more information, visit http://www.bhcoe.org.
About GOALS for Autism
GOALS for Autism is an Applied Behavior Analysis company dedicated to providing quality and comprehensive services to individuals with Autism Spectrum Disorders, Attention Deficit Hyperactivity Disorder, Emotional Disturbances and other related Developmental Disorders. In 2009 GOALS for Autism, Inc. opened its doors with the goal of providing services to the whole family, not just individuals with Developmental Disabilities. GOALS for Autism, Inc. provides a variety of services including, but not limited to 1:1 Applied Behavior Analysis home programs for individuals at any age, in school Applied Behavior Analysis, supports, Social Skills Groups for all levels and ages, parent and community awareness training, and a variety of therapeutic groups based on the principles of Applied Behavior Analysis. For more information, visit http://www.goalsforautism.com/index.php.
Source: BHCOE Accreditation
Share: