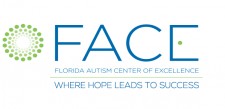 Hillsborough County Special Education School Center Named as Top National Behavioral Service Provider
Tampa, FL, January 23, 2018 (Newswire.com) - The Behavioral Health Center of Excellence (BHCOE) has recognized Florida Autism Center of Excellence (F.A.C.E.) with a 1-Year Accreditation, acknowledging the organization as a top behavioral-based school in the country. The BHCOE Accreditation recognizes exceptional behavioral health providers that excel in the areas of clinical quality, staff satisfaction and qualifications, and consumer satisfaction. These areas are measured via a wide-ranging audit, including interviews with agency clinical leadership, a detailed staff qualification review, anonymous staff satisfaction survey, and anonymous consumer satisfaction survey. 
"Florida Autism Center of Excellence has a unique model for providing public school-based services to individuals with autism and other disabilities. Their commitment to this allows students to make significant progress and improves the quality of life for students and parents," said Sara Gershfeld Litvak, Founder of BHCOE. "We are proud to congratulate Principal Annie Russell and her fantastic team on creating an incredibly valuable resource program for the Tampa autism community and beyond."
BHCOE Accreditation is the only ABA-specific accreditation. It provides feedback regarding clinical best practices, staff satisfaction and turnover, and consumer protection. Acting as a third-party, the organization systematically measures and reports on existing quality criteria in the behavior analysis community using standardized methods and practices, and accredits only those service agencies that meet these standards.
"F.A.C.E. is committed to helping students gain skills that they need to help them become more independent later in life," says principal Annie Russell, "We use the principles of Applied Behavior Analysis (ABA) in research-based strategies to help them take steps towards their goals. We're honored to receive this Accreditation that highlights our commitment to providing compassionate, effective care and we look forward to continuing to strive for the highest standards within our industry to better serve the families in our community."
About Behavioral Health Center of Excellence (BHCOE) 
The Behavioral Health Center of Excellence is a trusted source that recognizes top-performing behavioral health providers. BHCOE offers a third-party measurement system that differentiates top services providers from exceptional services providers.  The BHCOE criterion features standards that subject-matter experts developed to measure state-of-the-art behavioral health services. For more information, visit http://www.bhcoe.org/.
About Florida Autism Center of Excellence (F.A.C.E.)
The Florida Autism Center of Excellence (FACE) offers successful educational programs for children and young adults with Autism Spectrum Disorders. The center's innovative collaboration with the public school district is bringing new choices for families of children with Autism Spectrum Disorders. The program at FACE focuses on developing the appropriate paths of learning to meet the specific individual needs of each student in all areas of functioning.  http://www.faceprogram.org.
Source: BHCOE
Share: