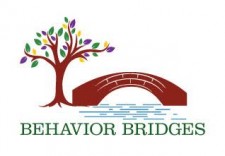 Puyallup, WA, October 2, 2018 (Newswire.com) - BHCOE Accreditation has recognized Behavior Bridges with a Preliminary Accreditation, acknowledging the organization as a behavioral service provider dedicated to continuous improvement in Applied Behavior Analysis. BHCOE Accreditation recognizes behavioral health providers that excel in the areas of clinical quality and staff qualifications and promote systems that enhance these areas. BHCOE Preliminary Accreditation occurs for newer organizations or organizations preparing to meet full accreditation review within a year, prior to a full evaluation. This consists of a high-level review of organizational systems to identify areas for improvement prior to growth.
"Preliminary Accreditation is a great way to ensure that a business is set up for clinical and administrative success once they start serving more patients. I'm thrilled that Behavior Bridges has invested in ensuring quality systems for their growing practice," said Sara Gershfeld Litvak, Founder of BHCOE. "We are excited to commend Founder and Director Laura O'Rourke, as well as her fantastic team, on creating a program that is a valuable resource to the Washington autism community."
BHCOE Accreditation and BHCOE Preliminary Accreditation are the only Applied Behavioral Analysis (ABA)-specific accreditations. Acting as a third-party, the organization systematically measures and reports on existing quality criteria in the behavior analysis community using standardized methods and practices, and accredits only those service agencies that meet these standards.
"At Behavior Bridges, we believe through collaboration and evidence-based teaching, we can help all individuals reach their highest potential," said Founder and Director Laura O'Rourke, "We are proud to receive the BHCOE Preliminary Accreditation because it is a reflection of our commitment to providing care that helps our clients towards measurable and positive change. We are thankful to each member of our team of compassionate professionals who have made this accreditation and the success of our clients possible. As we grow, Behavior Bridges will continue to provide comprehensive behavior analysis services of the highest quality in Washington for years to come."
About BHCOE Accreditation and Preliminary Accreditation
The BHCOE Accreditation is a trusted source that recognizes behavioral health organizations committed to continuous quality improvement. BHCOE offers a third-party measurement system that differentiates and provides independent feedback on clinical quality indicators. The BHCOE criterion features standards that subject-matter experts developed to measure effective applied behavior analysis services. The Preliminary Accreditation audit process consists of an interview, document review and systems analysis. The Preliminary Accreditation can also be used by providers looking to prepare for full accreditation within the next year as a way to prepare for the larger survey. For more information, visit http://www.bhcoe.org/.
About Behavior Bridges
Behavior Bridges offers educational and behavioral based services to individuals affected by autism and related developmental disabilities. Parent, staff and caregiver education is a cornerstone of our services. All of our services are tailored to meet the specific needs of the individual. Our highly trained staff bring extensive experience to provide quality services for the individual and their team. For more information, please visit http://www.behaviorbridges.com/
Source: BHCOE
Share: