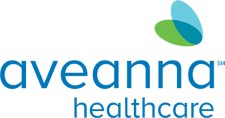 COLORADO SPRINGS, Colo., September 4, 2018 (Newswire.com) - BHCOE Accreditation has recognized Aveanna Healthcare, Colorado ABA with a 2-Year Accreditation, acknowledging the organization as a behavioral service provider dedicated to continuous improvement in Applied Behavior Analysis. BHCOE Accreditation recognizes behavioral health providers that excel in the areas of clinical quality, staff qualifications, and consumer satisfaction and promote systems that enhance these areas. These areas are measured via a wide-ranging audit, including interviews with agency clinical leadership, in-depth on-site observation, a detailed staff qualification review, anonymous staff satisfaction survey, and anonymous consumer satisfaction survey.
"Aveanna is clearly a provider that is dedicated to clinical integrity as evidenced by their highly-qualified staff and exemplary prioritization of collaboration. Their commitment to creating programs that are both individualized and effective is apparent and helps to elevate the field of Applied Behavior Analysis (ABA)," said Sara Gershfeld Litvak, Founder of BHCOE. "We are proud to commend the Executive Director of ABA Therapy, Kim Watts, and her passionate team of professionals, led companywide by Sr. Vice President Kathleen Stengel on creating a program that is a valuable resource to Colorado families impacted by behavior disorders."
BHCOE Accreditation is the only Applied Behavioral Analysis (ABA)-specific accreditation. It provides feedback regarding clinical best practices, staff satisfaction and turnover, and consumer protection. Acting as a third-party, the organization systematically measures and reports on existing quality criteria in the behavior analysis community using standardized methods and practices, and accredits only those service agencies that meet these standards.
"Aveanna is honored to be receiving the BHCOE Accreditation because it reflects our commitment to holding ourselves to the highest standards of our field. At Aveanna, our mission is to revolutionize the way pediatric healthcare is delivered, one patient at a time. For our ABA division, this means continuing to improve our individual programs as well as our national program to meet the benchmarks our field sets for a true top-notch ABA provider," says Kathleen Stengel, BCBA, Sr. Vice President Aveanna, ABA Operations.
"We are very grateful for our Colorado team of highly qualified professionals who are dedicated to serving children and providing high-quality ABA services that are individualized. Our staff stay true to the science and go above and beyond to help our clients make truly meaningful progress," said Executive Director of ABA Therapy, Kim Watts, M.Ed., BCBA.
About BHCOE Accreditation
BHCOE Accreditation is a trusted source that recognizes behavioral health organizations committed to continuous quality improvement. BHCOE offers a third-party measurement system that differentiates and provides independent feedback on clinical quality indicators. The BHCOE criterion features standards that subject-matter experts developed to measure effective applied behavior analysis services. For more information, visit http://www.bhcoe.org.
About Aveanna Healthcare
​Based in Atlanta, Ga., Aveanna Healthcare is the nation's largest provider of pediatric home care. Aveanna has 226 locations in 23 states, with 32,000 caregivers currently serving over 40,000 patients with nursing, therapy, and ABA therapy. A privately-owned company, Aveanna is dedicated to providing outstanding care with compassion, quality and clinical excellence. For more information, visit www.aveanna.com.
Source: BHCOE
Share: