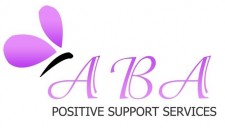 WAIPAHU, Hawaii, August 27, 2018 (Newswire.com) - BHCOE Accreditation has recognized ABA Positive Support Services with a 2-Year Accreditation, acknowledging the organization as a behavioral service provider dedicated to continuous improvement in Applied Behavior Analysis. BHCOE Accreditation recognizes behavioral health providers that excel in the areas of clinical quality, staff qualifications, and consumer satisfaction and promote systems that enhance these areas. These areas are measured via a wide-ranging audit, including interviews with agency clinical leadership, in-depth on-site observation, a detailed staff qualification review, anonymous staff satisfaction survey and anonymous consumer satisfaction survey.
"A commitment to improvement is an imperative component of ABA Positive Support Services. Accreditation indicates that this organization values and accepts feedback and peer review," said Sara Gershfeld Litvak, Founder of BHCOE. We are delighted to applaud Owner, Catherine Wilson and her team for modeling peer support for her community and staff."
At ABA Positive Support Services, we strive to recognize the fantastic performance of our employees and maintain excellent communication between supervisors and technicians.

Catherine Wilson, CEO/Founder
BHCOE Accreditation is the only Applied Behavioral Analysis (ABA) -specific accreditation. It provides feedback regarding clinical best practices, staff satisfaction and turnover, and consumer protection. Acting as a third-party, the organization systematically measures and reports on existing quality criteria in the behavior analysis community using standardized methods and practices, and accredits only those service agencies that meet these standards.
"At ABA Positive Support Services, we strive to recognize the fantastic performance of our employees and maintain excellent communication between supervisors and technicians. We're committed to operating in a socially responsible manner and inspiring our staff to meet their professional goals. These objectives transfer over to the high degree of clinical services that we're able to offer our clients," said Catherine Wilson, MEd, BCBA, LMHC. "We're a small company in which the owner is involved in all aspects of our operation. Thus, we're able to provide our clients with a personal touch, and we look forward to continuing to do so for the Honolulu County community for years to come."
About BHCOE Accreditation The BHCOE Accreditation is a trusted source that recognizes behavioral health organizations committed to continuous quality improvement. BHCOE offers a third-party measurement system that differentiates and provides independent feedback on clinical quality indicators. The BHCOE criterion features standards that subject matter experts developed to measure effective applied behavior analysis services. For more information, visit http://www.bhcoe.org/.
ABA Positive Support Services
ABA Positive Support Services is a company built from the ground up on excellent service delivery. Owner, Catherine Wilson was one of 3 board certified behavior analysts when she came to the state in 1997. She established the Hawaii Association of Behavior Analyst with two colleagues. Catherine worked for one of the leading behavioral companies as a senior consultant and then began her own private practice in 2006. The success of that practice, coupled with families of children with autism receiving additional insurance coverage, led Catherine to start ABA Positive Support Services in 2009. The company has maintained its small company feel throughout the years. For more information, please visit http://positivesupportservices.com.
Source: BHCOE
Share: